I was born in Caracas, Venezuela. From a very young age, I always liked painting, specializing in drawings made in pencil and charcoal.
Although I was influenced by art, my background was in Electronic Engineering and my life has always revolved around Advertising and Creativity.
Towards the end of the first decade of this century, I started experimenting with materials such as methacrylate and making cuts with my laser machine. I liked what turned out and since then I have been experimenting with this technique.
My inspiration: Soto, Cruz Diez, Vasarely, and in general the whole movement of Cinetismo and Optical Art of the Paris of the 60s.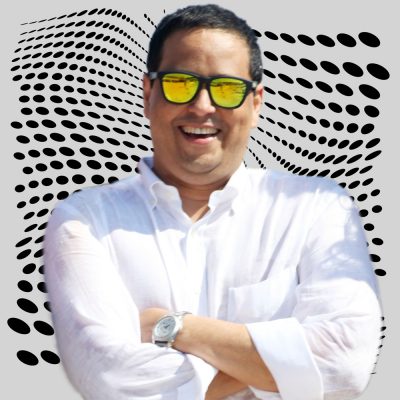 You can see my latest works in this section.
I have created these products to be able to take a little bit of GEOMETRICARTE in your day to day.